Essex Students Offer Only! Limited space.
Storage by the box from £1.29 per week
We collect your stuff from your front door, store it all securely, then deliver it back to your chosen address when you're ready.
Essex student discount & an insane early bird deal too!
Free van to transport your items from your doorstep.
Secure and discreet units with 24/7 CCTV.
Book today so you do not miss out on this limited deal.
1

Select boxes

2

select duration

3

packing material

4

Checkout
1
How many boxes do you need?
Our boxes are 2-ply cardboard and importantly FREE of charge if you store them with us!
The boxes are 500 x 500 x 400 mm
If you need to store items that won't fit in a box, please look at our easyPods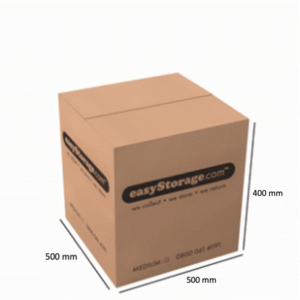 X-LARGE BOX

500 x 500 x 400 mm

£

8.82

/ month
A double-walled cardboard box (extra thick cardboard). Dimensions 50.8 x 40.6 x 40.6 cm. Combined width, height and length of up to 132cm. 25kg maximum weight. Not sure how many boxes you need? You can order more boxes now and we will automatically adjust your order once in storage
Your Order
Storage per month
Packing Materials Delivery
Return charges apply
There will be a charge of £29.00 to return up to 3 boxes and then £10.00 for each additional 3 boxes after that.